Over the years, Victoria's Secret has gradually lost its position in the market and sales have continuously declined. To revive, this brand decided to get rid of the "angels" with perfect bodies, change its business vision and reform its human resources apparatus.
Founded in 1977, Victoria's Secret has risen strongly and become a leading brand in the lingerie market for decades. Images of sexy, fiery angels in hot lingerie and top shows once helped this brand make a lot of money. But in recent years, sales have begun to slow down. According to Business Insider , Victoria's Secret's market share in the US has decreased from 33% to 24% between 2016 and 2018.  Euromonitor International  revealed that   the company's market share in the US lingerie market has decreased to 21% in 2016. last. In March 2020, the Covid-19 pandemic hit the United States, causing this already struggling brand to become even more exhausted. Along with the sharp decline in revenue, the company had to permanently close 250 stores in the US and Canada since last year. Stores that are lucky enough to "survive" improve revenue by cutting costs and reducing product prices.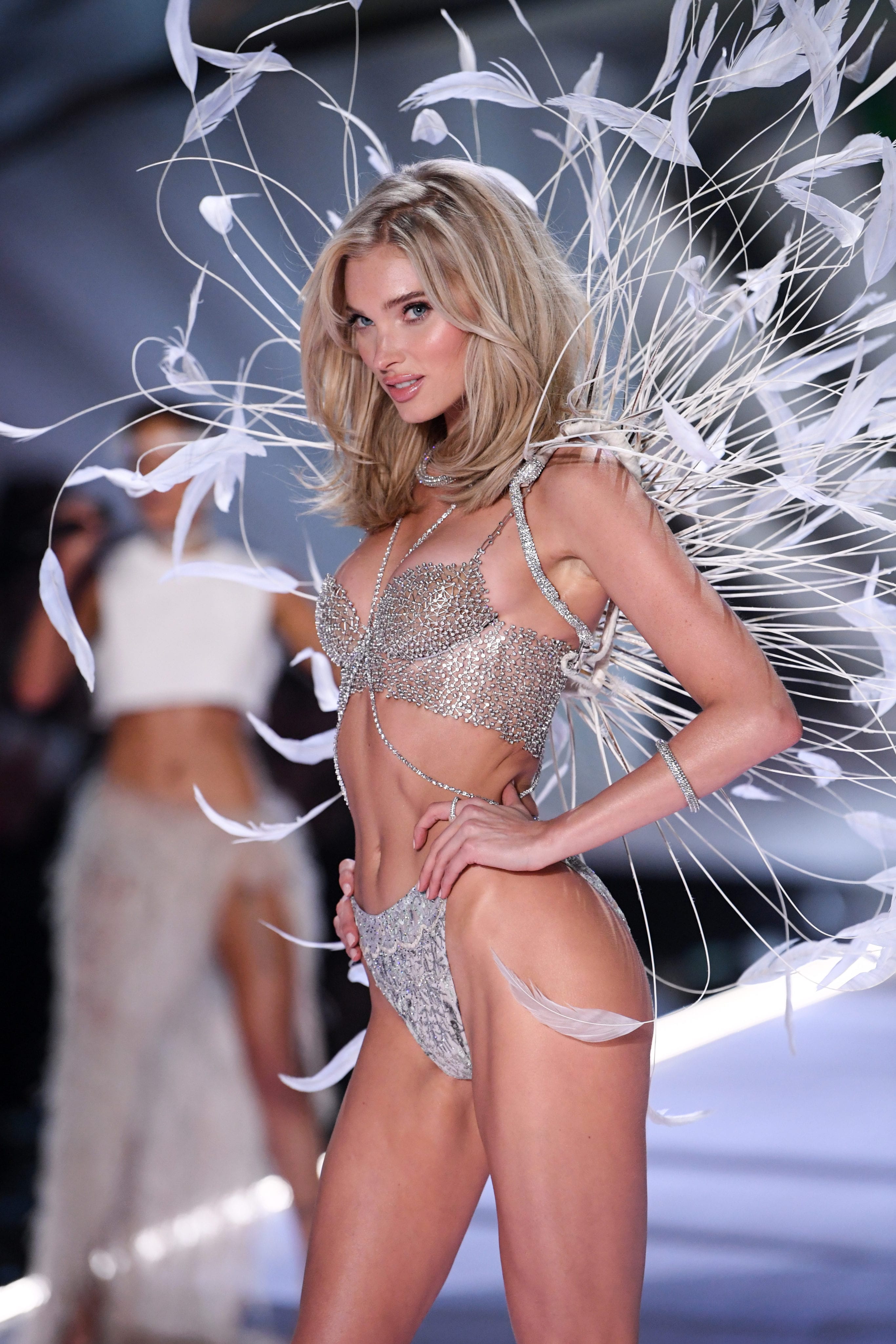 Victoria's Secret products have been criticized for not being suitable for the masses and are only created for models with unrealistic bodies.             
PHOTO: SHUTTERSTOCK
Victoria's Secret's annual lingerie show also lost its appeal and had to end in 2019. Along with that, the sex scandal of former marketing director Ed Razek, Les Wexner (former CEO of the company ) parent company L Brands) was exposed for its close relationship with sex criminal Jeffrey Epstein, a series of scandals within the management team and a creative style that was no longer suitable for the changing world caused this brand to gradually decline . lost its top position. Facing the risk of extinction, from the second half of 2020, Victoria's Secret began to revive. The company is making revolutionary innovations with the desire to save the empire on the brink of collapse.
Change your business vision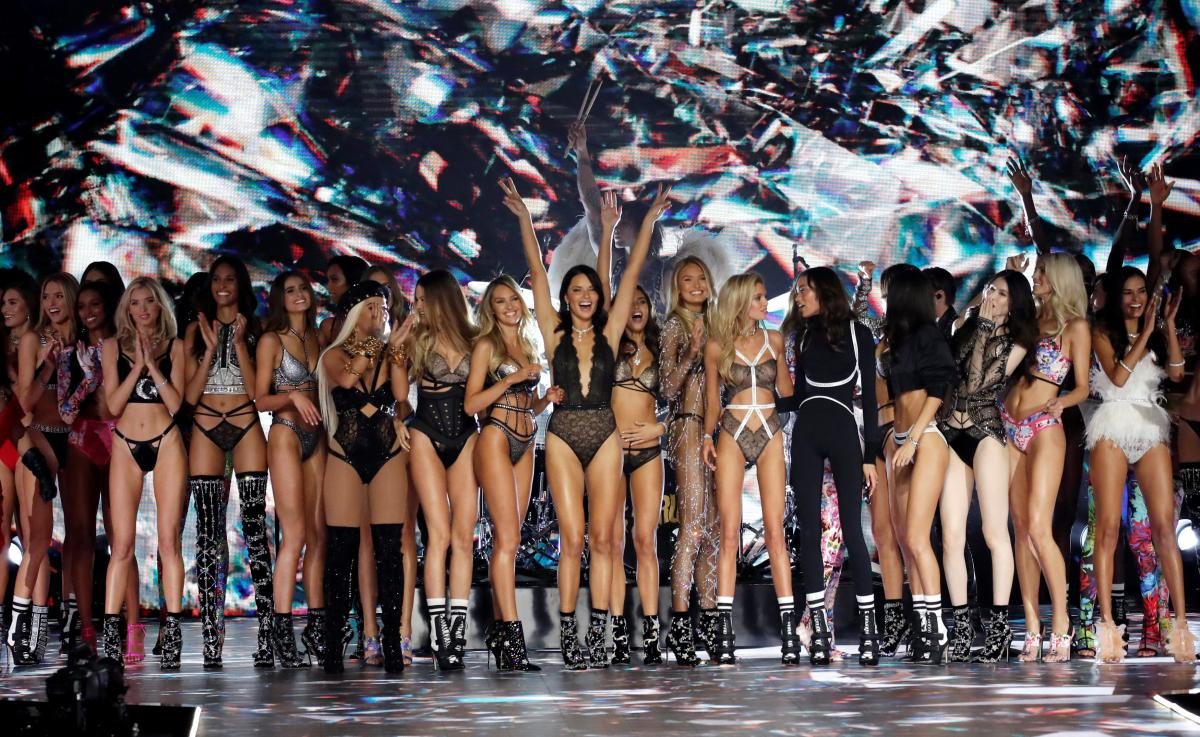 Victoria's Secret once focused heavily on men's tastes rather than exploiting and meeting the consumer needs of its main customers – women.
PHOTO: REUTERS
Victoria's Secret was "born" by Roy Raymond with the desire to create a women's underwear store aimed at men, where men could comfortably shop for underwear. Retail billionaire Les Wexner acquired Victoria's Secret in 1982 and turned it into a phenomenon that helped shape society's views on female sexuality and beauty ideals. Models promoting brands are often beautiful, sexy beauties with perfect bodies that men constantly desire. In 1995, this brand introduced the Victoria's Secret Fashion Show, bringing lingerie to the fashion catwalk with a cast of beautiful "angels" and maintained it for more than 2 decades.
However, that direction of development is no longer consistent with the changes in the world, causing Victoria's Secret to gradually enter a period of decline. It took many years for this billion-dollar lingerie company to admit that its marketing was outdated. While the brand was engrossed in old thinking, rival brands emerged strongly with the development of diverse lingerie lines, meeting the needs of many women, focusing on inclusivity and diversity. form.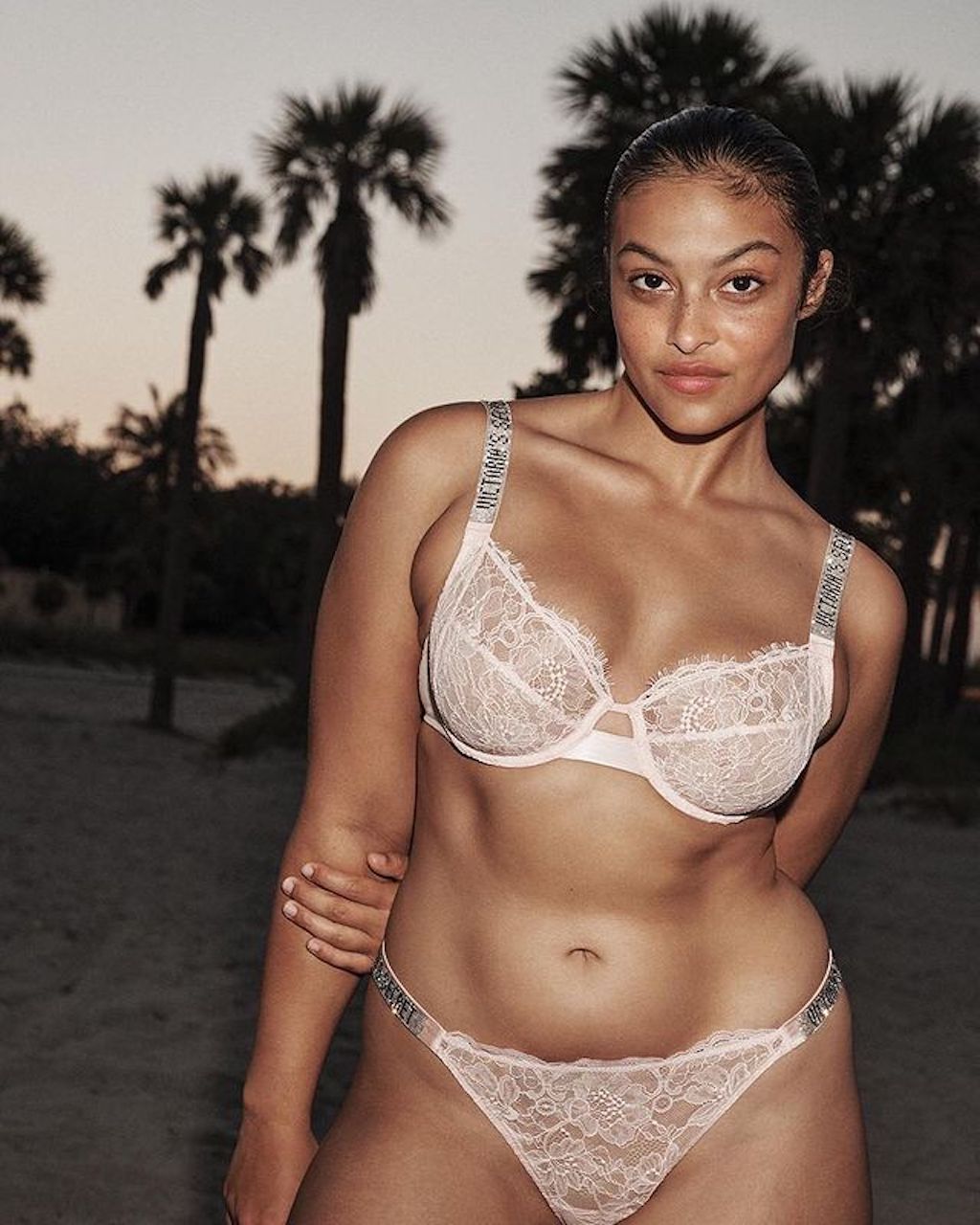 During the brand revival period, Victoria's Secret focused on women. The company changes its concept of sexy, wanting to become a companion of women instead of making them obsessed and self-conscious about perfect body standards like before.
PHOTO: VICTORIA'S SECRET INSTAGRAM
"As the world was changing, we were too slow to react," said Martin Waters, the brand's chief executive. We need to stop exploiting what men want and move towards what women want." This person also shared that the brand is aware that they have to change and is gradually doing so. Mr. Waters emphasized that Victoria's Secret wants to be a leading advocate for women's empowerment.
Martin Waters shared that previously, the brand had only one vision, which was sexy according to the old concept, which prevented the company from providing products such as: bras for pregnant women – for children. breastfeeding, women after mastectomy… because they think these products do not bring charm. This brand has also never celebrated Mother's Day for the same reason. However, last month Victoria's Secret ran a Mother's Day campaign, even featuring a pregnant model and promising to develop a line of bras for breastfeeding women.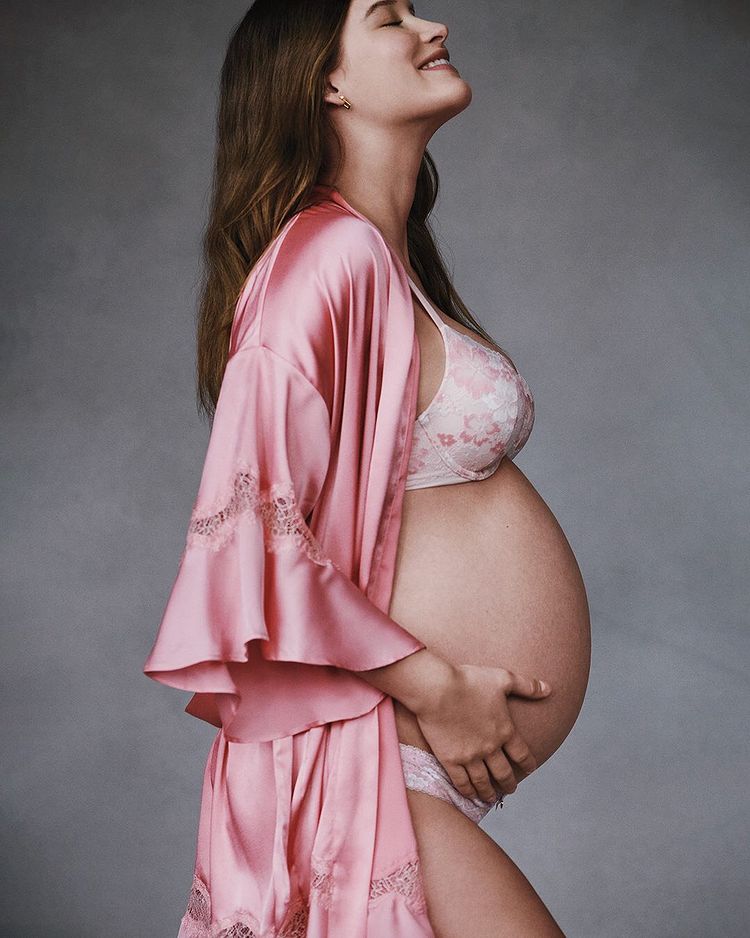 The image of pregnant model Grace Elizabeth was included in Victoria's Secret's advertising campaign, this is one of the brand's commendable changes.
PHOTO: VICTORIA'S SECRET INSTAGRAM
Get rid of the 'fiery angels' and reform the human resources apparatus
With the new development direction, the lingerie "angels" with perfect bodies are eliminated, replaced by models with diverse professions, ages, body sizes… Victoria's Secret's new faces include 7 Famous women: soccer star and gender equality campaigner Megan Rapinoe, Chinese-American skier Eileen Gu, plus-size model Paloma Elsesser, Miss World 2000 Priyanka Chopra, journalist – photographer photographer Amanda deCadenet, transgender female star Valentina Sampaio and Adut Akech – a black model of South Sudanese origin. They form a group called VS Collective, participating in brand consulting and appearing in the company's advertisements and media campaigns. According to Rapinoe, they are not the models that Victoria's Secret shaped in the past.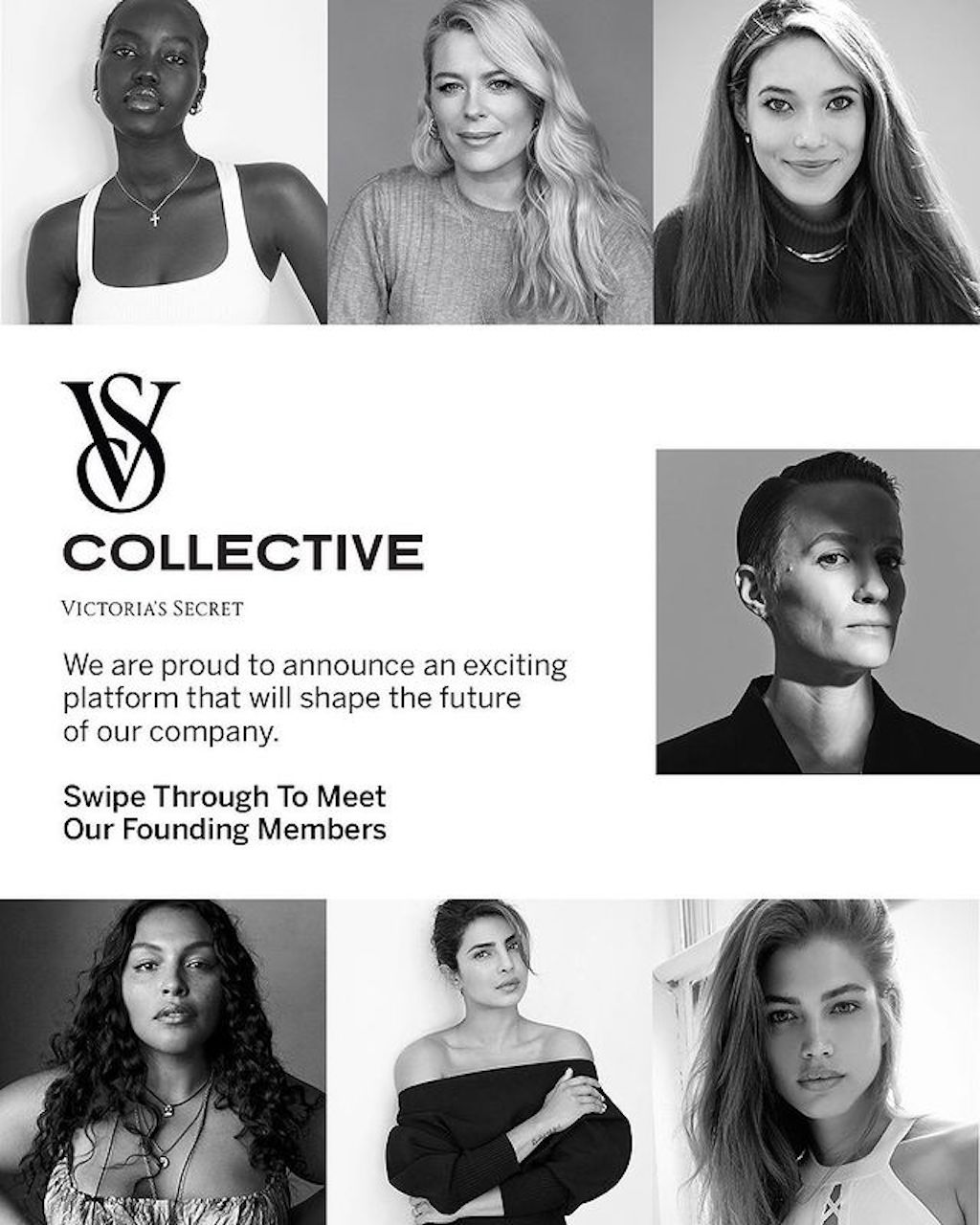 7 characters contribute to shaping the new Victoria's Secret. They were not chosen because of their perfect bodies, but because they represent different groups of women and are active activists in the fight for gender and racial equality.
PHOTO: VICTORIA'S SECRET INSTAGRAM
The stores that accompany the brand in the new "era" will be changed in a more diverse and open direction. Typically, mannequins with standard measurements will be replaced by mannequins with many different body shapes and sizes. Advertising images with "angels" at the store will be gradually removed because they are no longer consistent with the brand's orientation. The company will still sell old products, but their goal is to expand many new products, meet the needs of many different customers and pay special attention to new segments such as sportswear .
The New York Times  revealed that Megan Rapinoe and Priyanka Chopra are working with the company to launch a new product line in early 2022. Meanwhile, Paloma Elsesser is lobbying Victoria's Secret to increase the size of its products to 5XL. to meet the needs of many different customers instead of only producing up to size 42G for bras and size XXL for sleepwear. The brand is currently trying to balance growing in new directions and maintaining current customers. Regarding the company's fashion show, Mr. Waters said the event may return in 2022 with a different format. What the company will be launching soon is a podcast featuring the women shaping the future of the brand.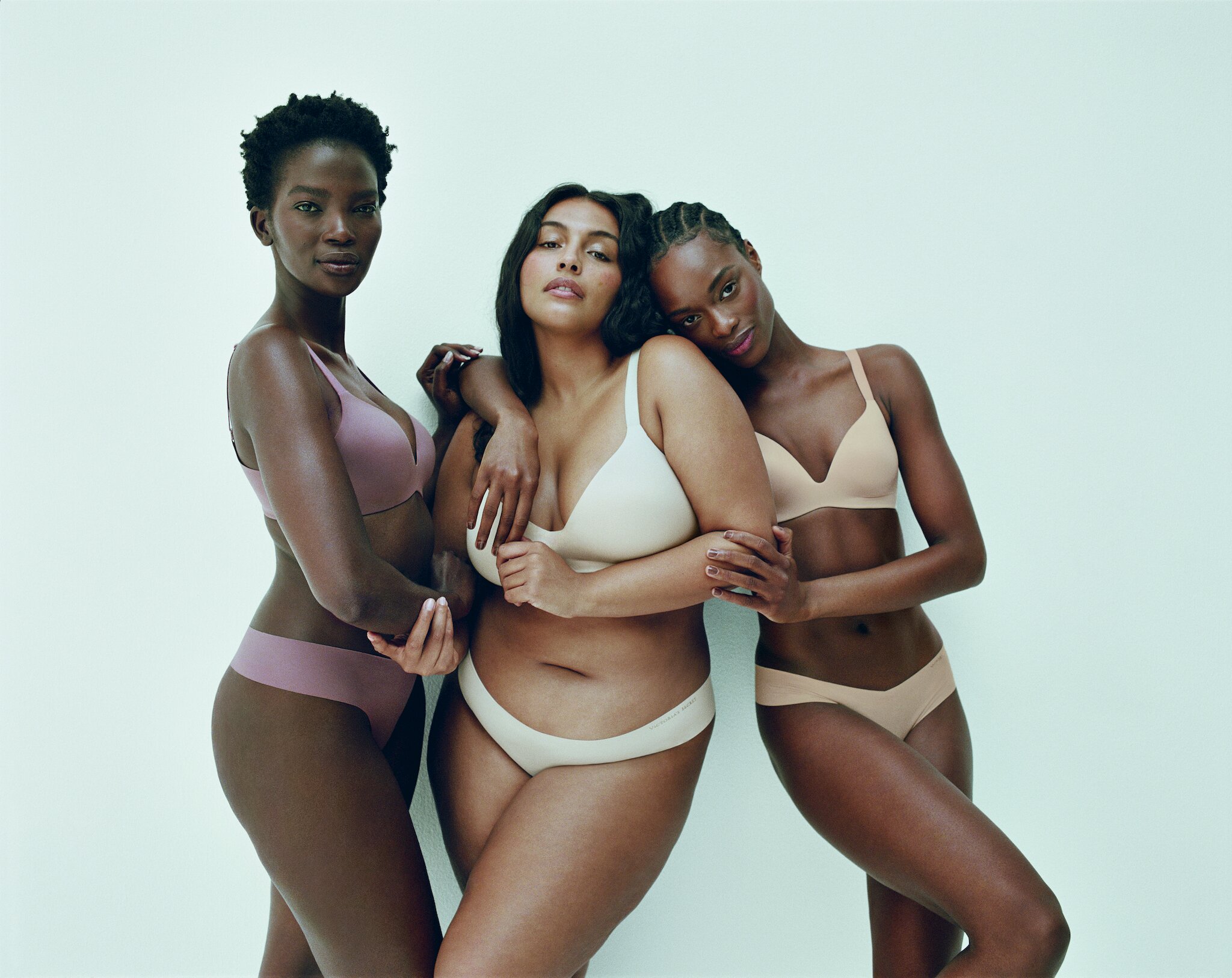 Plus-size model Paloma Elsesser (middle) – one of the characters who breathes new life into Victoria's Secret
PHOTO: VICTORIA'S SECRET
The New York Post revealed the company announced a new board of directors last week with six of the seven members being female. The previous two "big guys", Ed Razek and Leslie Wexner, are no longer part of the new Victoria's Secret. Victoria's Secret will also separate from L Brands to become an independent, publicly traded company this summer. There will be more women in power, including the new marketing director – Martha Pease, instead of being dominated by men as before. 
"This is an exciting time for all of us at Victoria's Secret," chief executive Martin Waters said in a statement. He added: "The progress we have made over the past year underscores our commitment to driving profitable growth, creating new opportunities for talented associates, and growing our brands and products. to reflect the diverse experiences, passions and perspectives of our customers."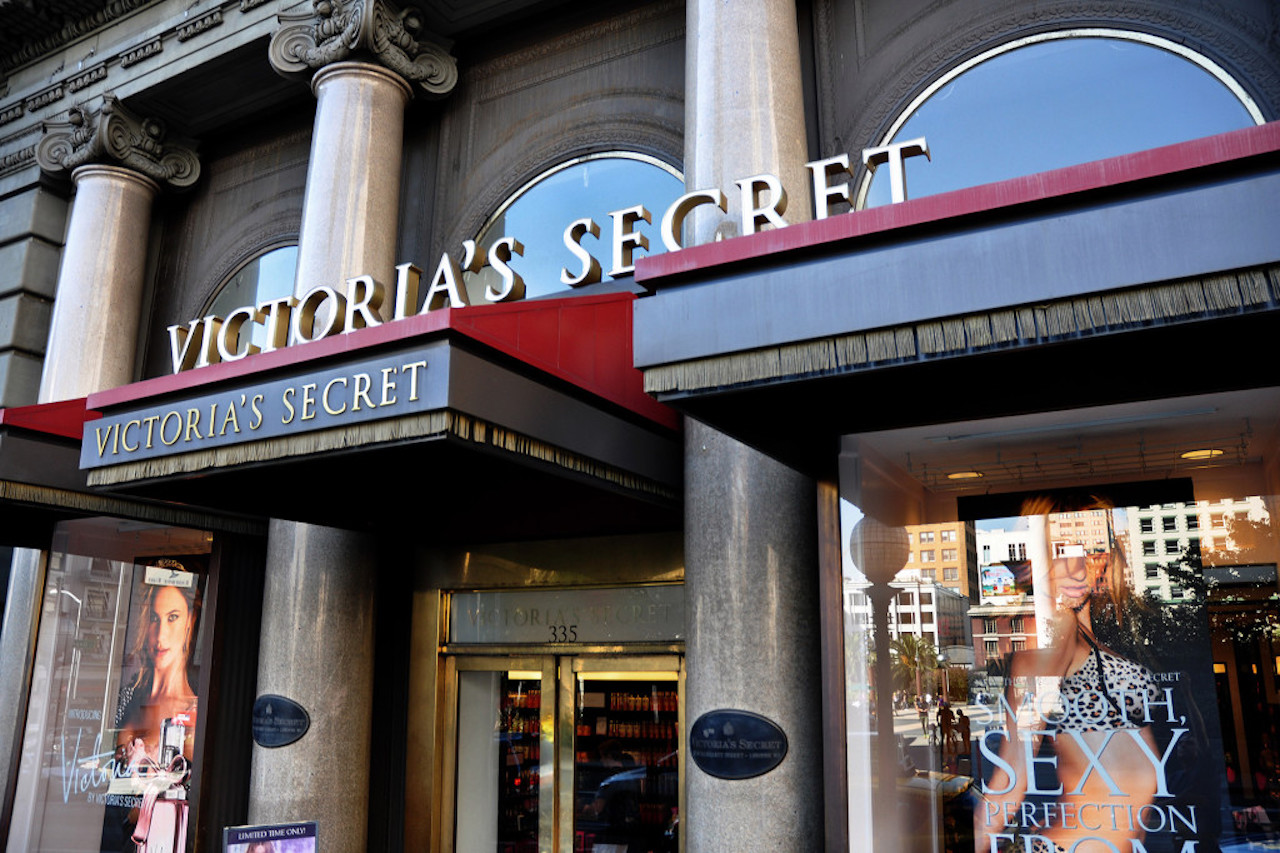 On June 21, the lingerie industry giant said the brand would be renamed Victoria's Secret & Co. when it spun off L Brands in August and became an independent, publicly traded company
PHOTO: GETTY
"Brand restructuring will require many steps to ensure they gain customer trust, not just changing the brand image," Erin Schmidt – a longtime analyst at Coresight Research said. Meanwhile, The New York Times believes that Victoria's Secret is betting part of its marketing budget on the belief that attracting different individuals to join them will help them convince consumers as well as brands. Potential investors believe in the brand's change, thereby creating a new spillover effect.