Undergoing treatment for lupus was a difficult period for Selena Gomez, not just because of the physical pain involved but the public scrutiny she received over her weight.
The musician and actor, who was diagnosed with the autoimmune disease in 2014, was body-shamed on social media after gaining weight from lupus medication she took daily. After paparazzi photos of her in a bikini surfaced in 2018, some attacked her on social media, calling her overweight.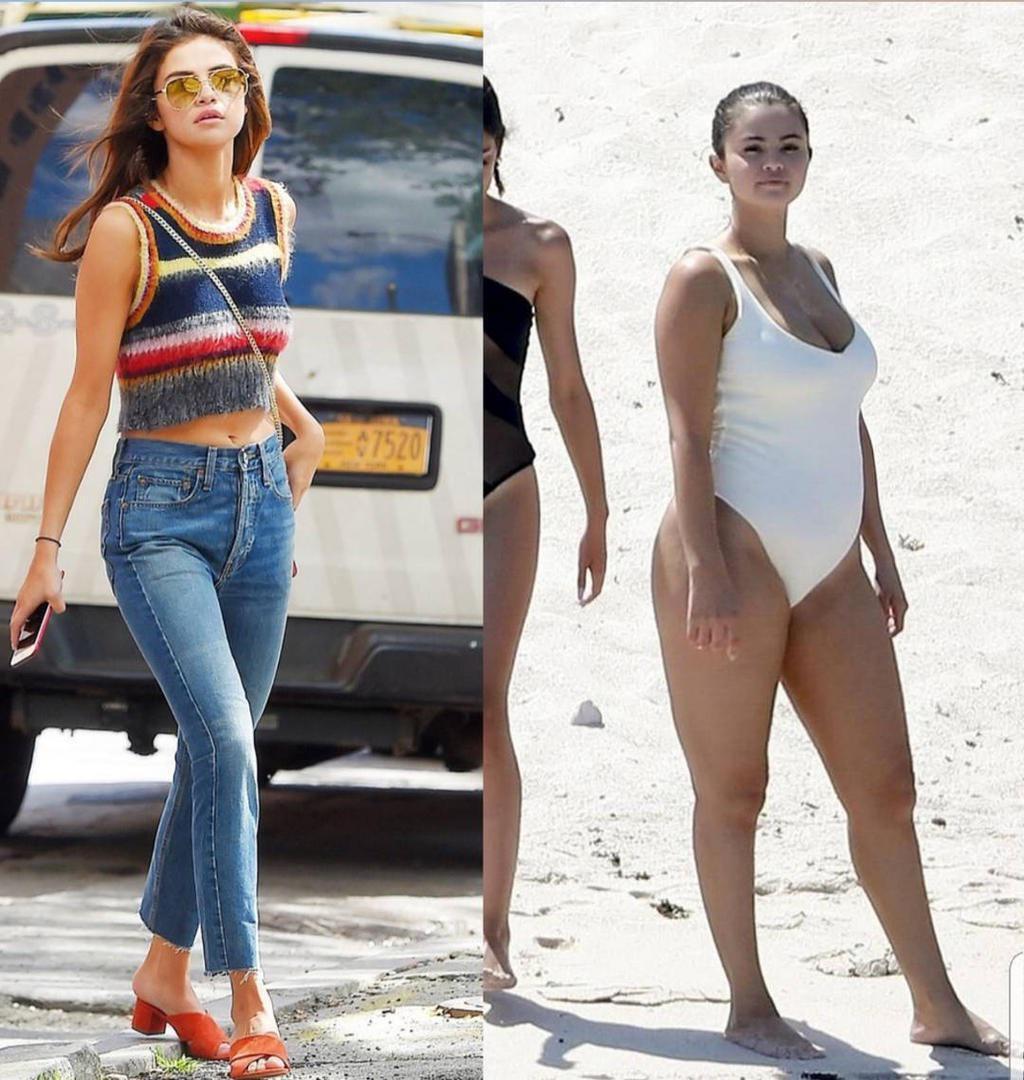 Gomez chose to respond to hateful comments by criticizing society's fascination with physical perfection.
"The beauty myth- an obsession with physical perfection that traps modern woman in an endless cycle of hopelessness, self consciousness, and self-hatred as she tries to fulfill society's impossible definition of flawless beauty," Gomez wrote in the caption of a March 2018 Instagram post. "I chose to take care of myself because I want to, not to prove anything to anyone."
But in the newest episode of the Apple TV+ series "Dear..," Gomez admitted the social media criticism bothered her.
"I was being shamed for gaining weight because of my lupus. I lied," Gomez said. "I would go online, and I would post a picture of myself, and I would say, 'it doesn't matter.' I'm not accepting what you're saying,' all the while being in the room posting that, crying my eyes out, because nobody deserves to hear those things."
Selena Gomez attends the 2022 premiere of "Selena Gomez: My Mind And Me." Frazer Harrison/WireImage
"I was posting these things saying, 'it doesn't bother me,' because I didn't want it to bother other people who are experiencing the same thing: getting shamed for what they look like, who they are, who they love," she continued. "I just think it's so unfair. I don't think that anybody deserves to feel less than."
Gomez also reflected on her kidney transplant in 2017, which she received from her best friend Francia Raisa.
"I will never, ever, ever be more in debt to a person than Francia," she said. "The idea of someone not even second-guessing to be a donor was unbelievably overwhelming. I got a tattoo with her, actually, which is the date I got the kidney transplant. I think it had to happen the way that it did. In order for me to get to where I am, I was meant to go through it to do something for others."
Gomez just returned to social media this week after taking a short break following perceived drama with Hailey Bieber.
"Please, please be kinder and consider others' mental health," she wrote in a now-deleted TikTok comment under a video she shared on March 5. "My heart has been heavy and I only want good for everyone. All my love."