Madonna's fashion style strongly influenced women in the 80s because it celebrated sexiness and the spirit of feminism.
Madonna is a name that has always remained hot in the entertainment world from the 90s until now thanks to her controversial actions and style. She has been recognized by the public as "one of the greatest pop stars of all time" and has been dubbed the "Queen of Pop".
Although often criticized for her offensive and eye-catching outfits, the fashion industry also recognizes that Madonna is one of the stars who creates very unique fashion trends. Her fashion celebrates sexiness and feminism. Madonna became one of the most influential fashionistas of our time.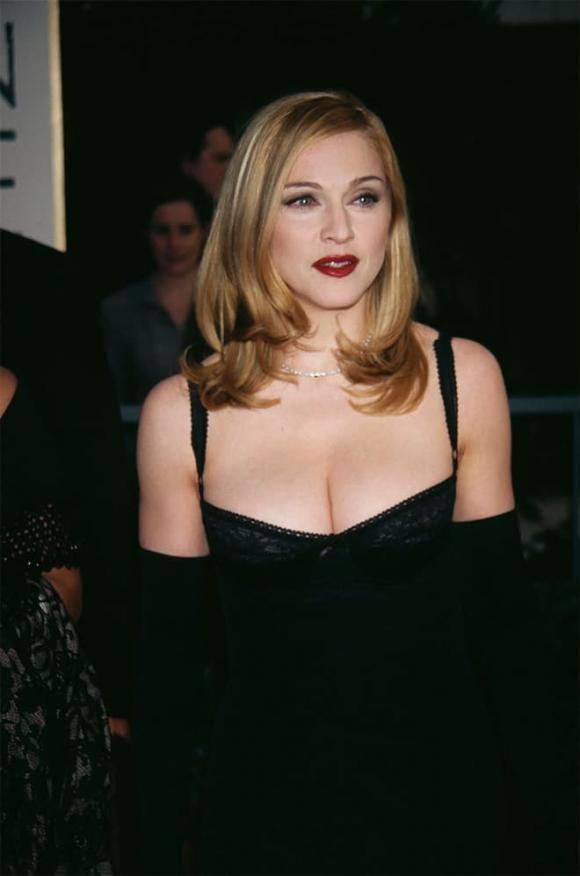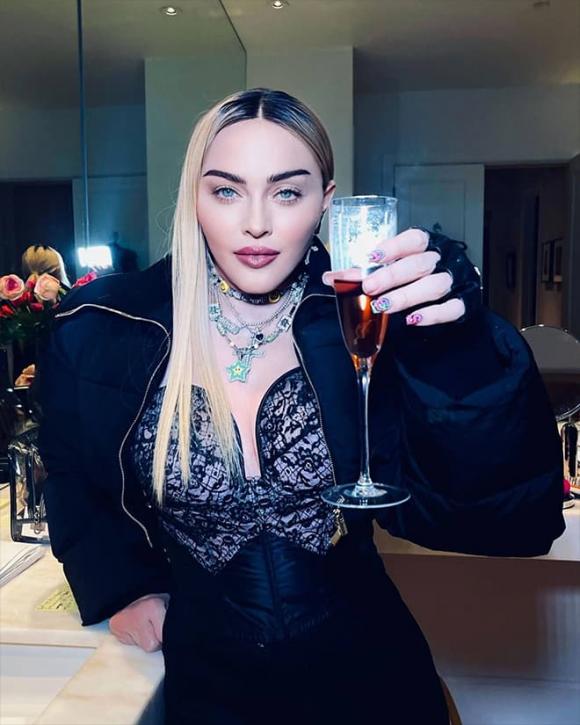 Madonna is a figure who paved the way for a free fashion style, expressing personal ego
80s: Punk rock , leather and fishnets
The punk rock fashion style experienced a revival in the mid-80s with fishnet stockings and leather. Moving away from the typical good girl image, Madonna appeared with an angular appearance. Her fashion then influenced an entire generation.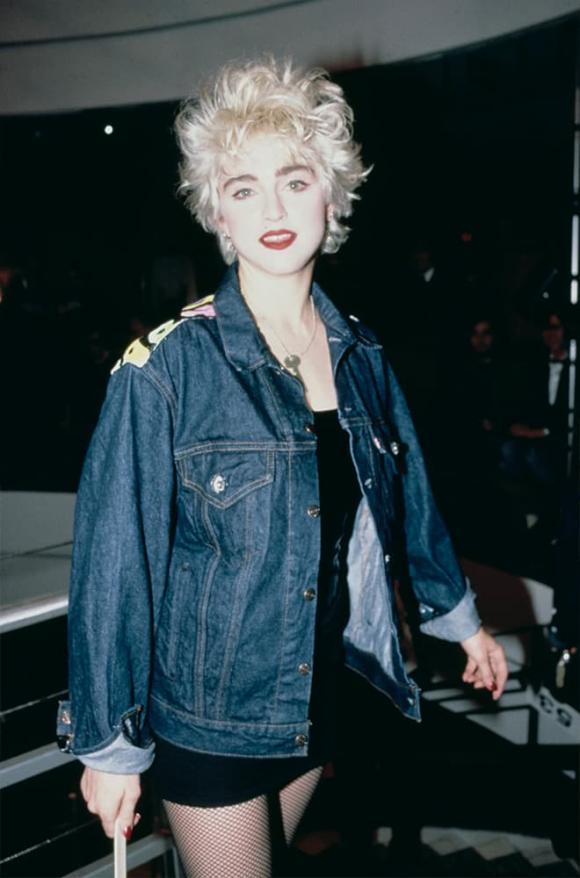 Madonna appeared on the red carpet at the 1984 MTV Video Music Awards.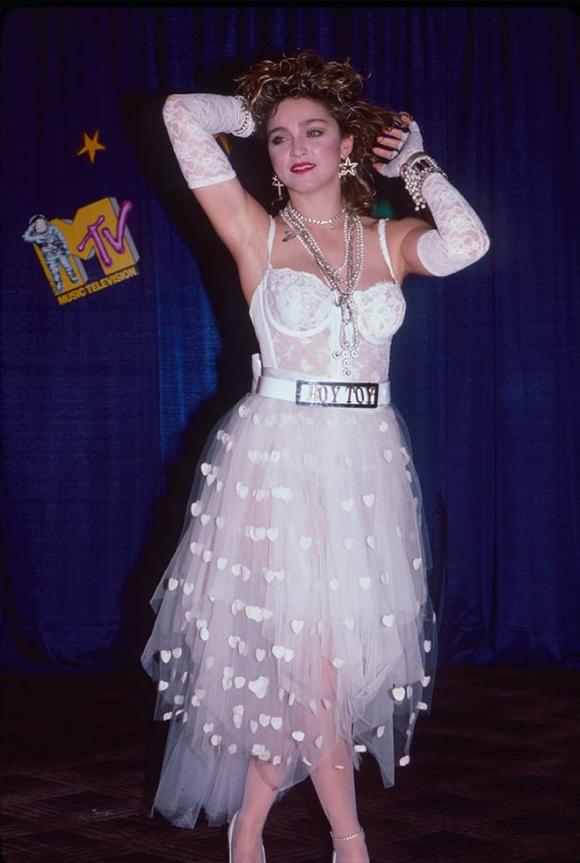 Just a few years later, Madonna turned her punk rock style a little more polished. She wears a white lace dress, dark hair and dark makeup, but Madonna still has a feminine, soft look.
90s: Madonna makes history
It was the first night of Madonna's Blonde Ambition tour in April 1990. This day would become one of her most famous fashion moments. Held in Chiba, Japan, Madonna's pink cone bra designed by Jean Paul Gaultier elevated Madonna into a pop culture icon.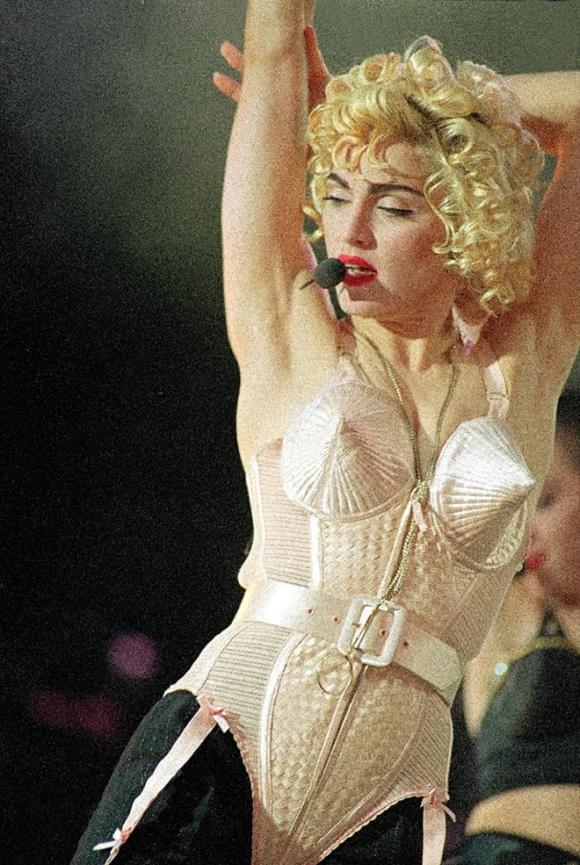 From there, the cone corset became a fashion trend as it broke the rules of what a corset should be.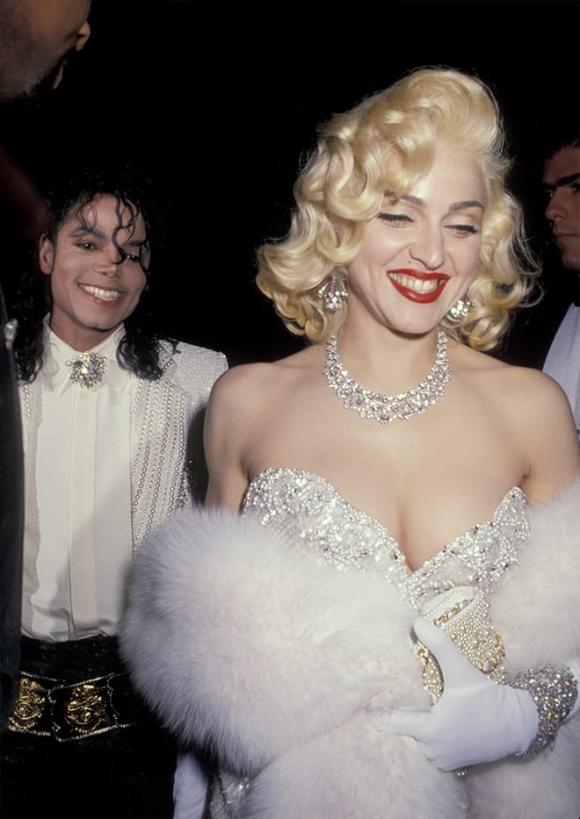 In 1991, Madonna caused a stir when she attended the 63rd annual Academy Awards after-party with Michael Jackson. Madonna wore Harry Winston diamonds worth about 20 million USD (more than 468 billion VND). The female singer wore a sparkling dress and looked very seductive.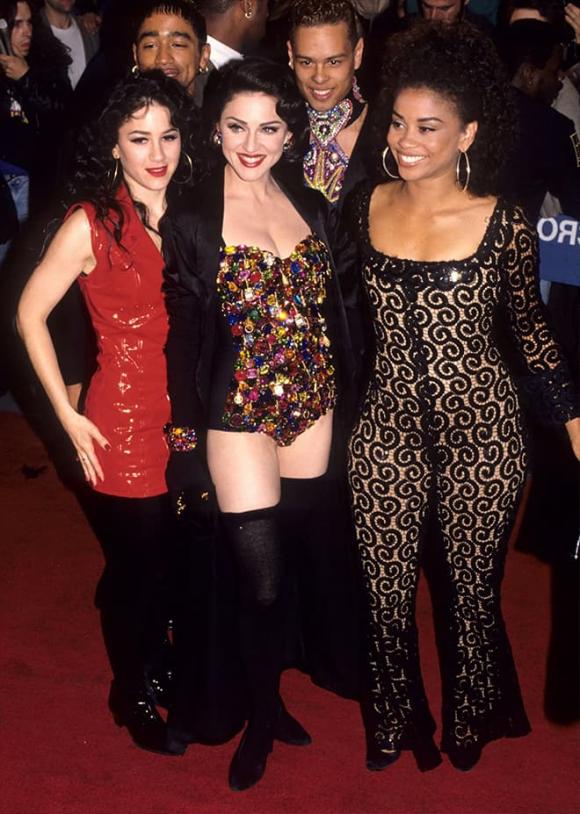 Also that year, Madonna had an unforgettable fashion moment when wearing a strapless Dolce & Gabbana dress on the red carpet. She appeared at the premiere of the documentary Truth or Dare wearing a bold outfit that showed off her slim body. The look became iconic as she showed off more skin on the red carpet.
2000s: Corsets make a comeback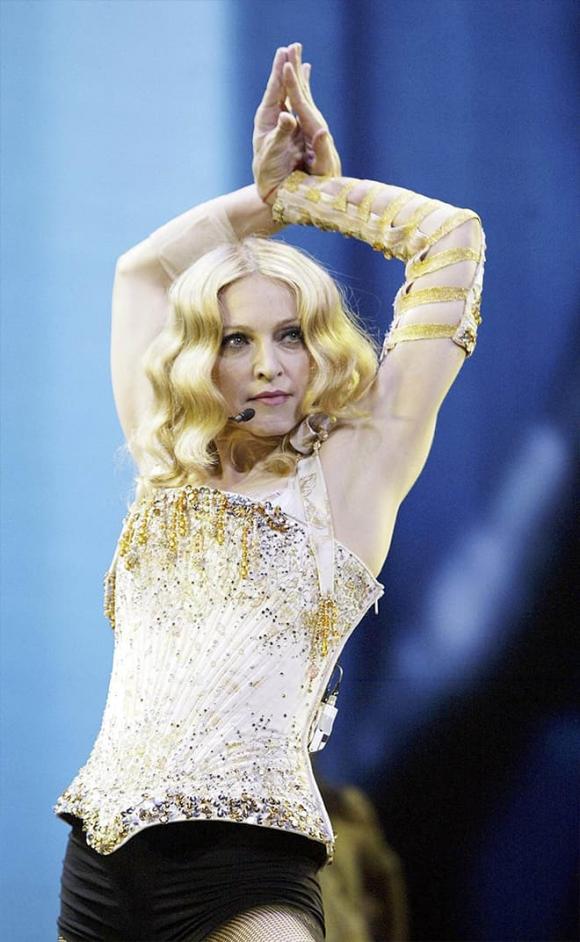 In 2004, Madonna revived the corset trend.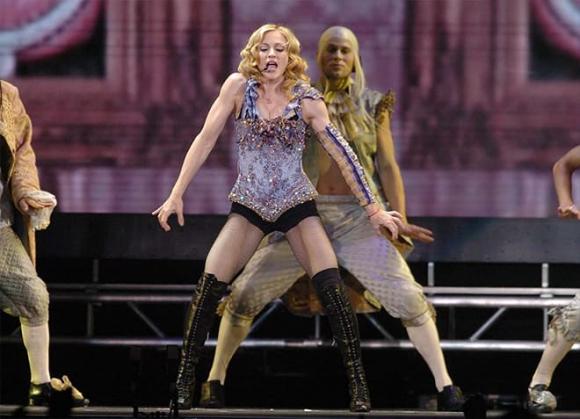 Not only that, the singer also wore a corset during her US tour and world tour. The look became an instant trend as she once again bent the rules of what a corset "should" be.
2010s: The Queen shines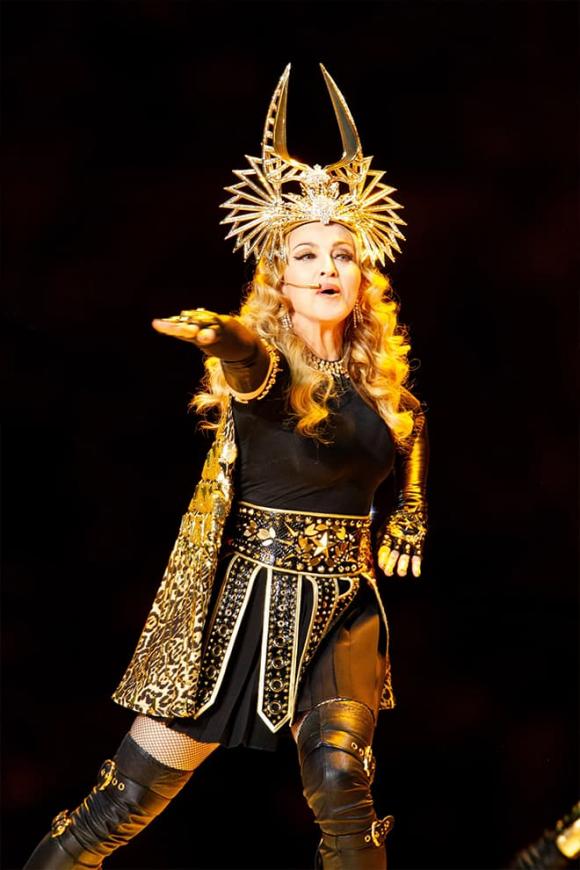 When performing at the 2012 Super Bowl, Madonna wore three outfits designed by Riccardo Tisci from the Givenchy Haute Couture collection. The first one, with its golden crown and cape, was an instant hit with fans and the media.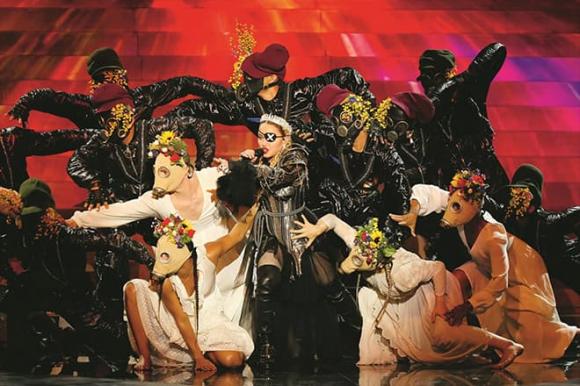 She also performed at the Eurovision Song Contest in 2019 and appeared bolder still. A leather bodysuit with tulle sleeves, fishnet tights and thigh-high leather boots. She also wears a silver crown and a black eye patch with an X on it.