Superstar Ronaldo shared about a player he wishes to work alongside on the field.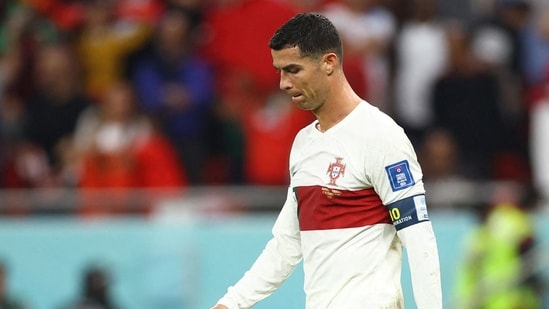 As for Ronaldo, the Portuguese superstar has had an illustrious career and has worked side by side with many famous names and legends in world soccer such as: Luis Figo, Wayne Rooney, Karim Benzema, …. . at top teams such as Man United, Real Madrid, Juventus or Portugal team.
Recently, Ronaldo's sharing was quoted by international media about a legend he wishes to work alongside on the field: "In my mind there are many players I want to play with. He was one of the symbols of the national team, he was a great person, passed away a few years ago but I wish to play with him. But I will mention a player of my country is Eusebio".
Ronaldo wishes to stand side by side with the late Portuguese legend Eusebio on the field
Eusebio (full name Eusebio da Silva Ferreira, passed away in 2014) is a Portuguese legend as a striker (1957-1980). He has an impressive number of goals scored in his career of 733 goals/745 matches.
This football legend is not a surprising choice as Ronaldo revealed. For Portuguese players in general, and Ronaldo in particular, they certainly have a special admiration and respect for Eusebio.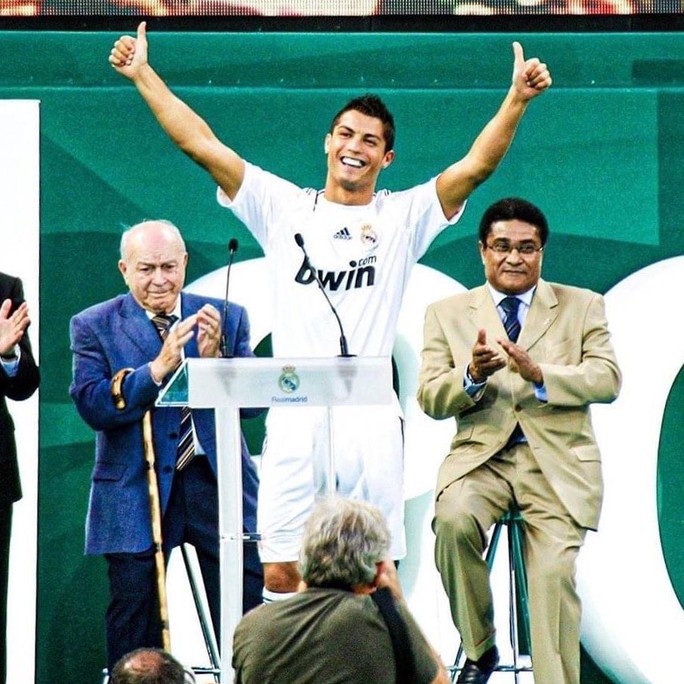 The late legend Eusebio (right) at Ronaldo's debut at Real Madrid in 2009