Manchester United icon Gary Neville continues to back Cristiano Ronaldo over Lionel Messi in the GOAT debate. The Englishman clarified his stance while reflecting on his friction with Ronaldo following his criticism of the Portuguese icon's impact at Old Trafford last year.
Recall that Cristiano Ronaldo and Gary Neville's relationship hit a rock during the attacker's controversial second spell at Manchester United last year. Things got heated between the duo when the former Red Devils defender made critical comments at his former teammate on punditry duty.
The five-time Ballon d'Or winner retaliated by snubbing Nevilla ahead of United's clash with West Ham United in October of 2022.
The attacker later addressed the issue during his interview with Piers Morgan, expressing disappointment over an ex-colleague going after him in the media like that. He said:
"To listen as ex-colleagues or team-mates criticize you when they only see one point of view. It's easy. It's easy to criticize, I don't know if you have a job in television that they must criticize to be more famous. I really don't understand it."
Meanwhile, Gary Neville, during an interview with Marca this week, reflected on the subject, explaining that his critical comments came from a good place.
"I love Cristiano, he probably doesn't love me for what I said, but I would like to think that in 5-10 years he will understand that my comments came from a good place."
"I wanted him to understand that when you get to 35/36, the younger players in the locker room and the less talented players rely on you to take them with you and that there are different ways to be a mentor, a coach and a father in some ways."
The former Manchester United defender, who has always rated Cristiano Ronaldo above his eternal rival Lionel Messi, used the opportunity to double down on the same. Neville insisted that the Portuguese remains his favorite player despite their regressed relationship.
"He [Cristiano Ronaldo] is still my favorite player of all time and the one I like the most when I talk about who is the greatest of all time. I know that many people would say Messi but I love Cristiano," he said.
Lionel Messi has outpaced Cristiano Ronaldo in GOAT debate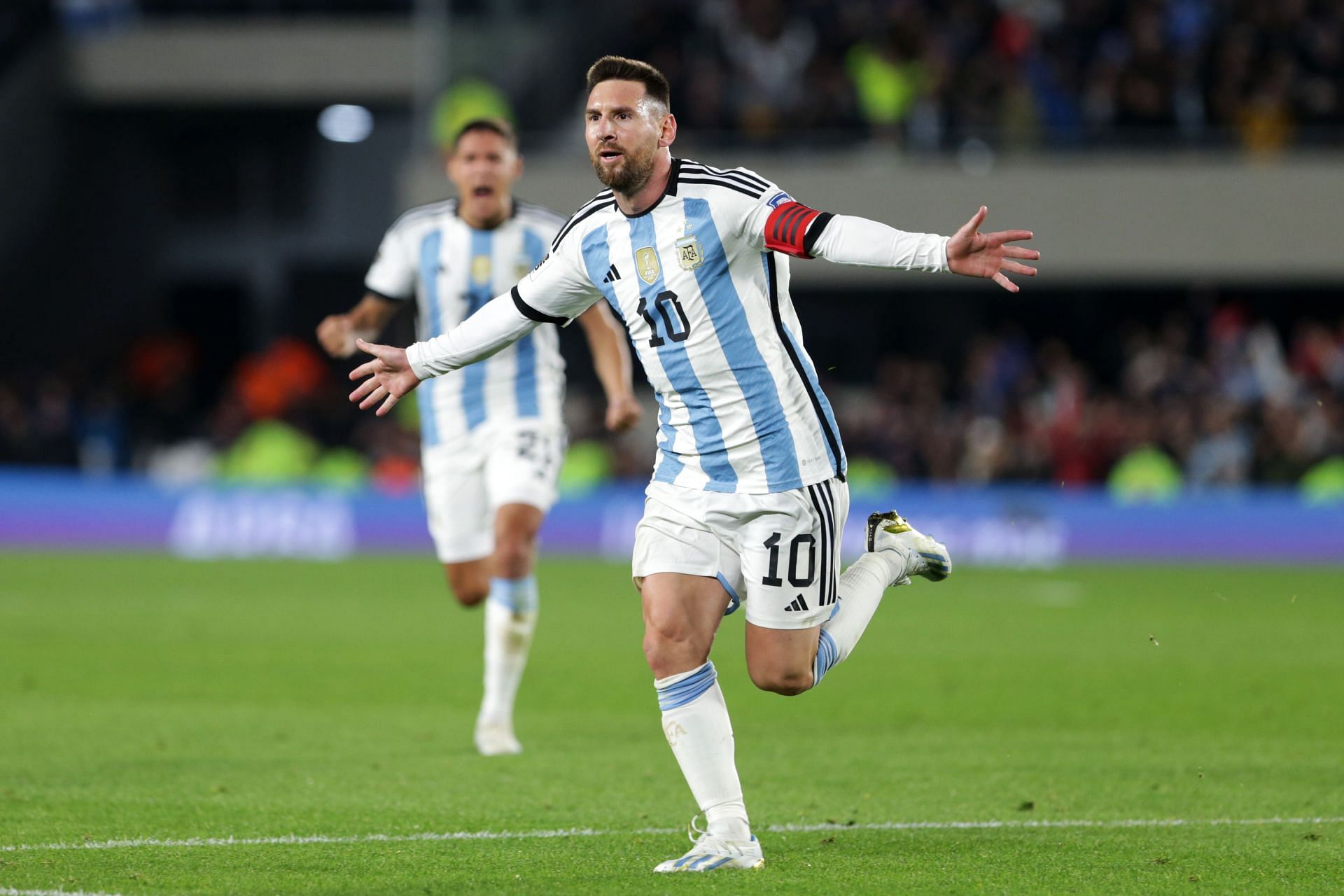 Messi is a world champion with Argentina
While the debate as to who is greater between Lionel Messi and Ronaldo will rage on for years, there finally seems to be a landing spot for those who choose to look beyond sentiments.
Lionel Messi secured this legacy after finally leading his nation to claim the 2022 FIFA World Cup trophy in Qatar last year. In addition, the Inter Miami forward has the edge in terms of prestigious awards won as he has more Ballons d'Or, FIFA Player Of The Year awards and European Golden Shoes.
The Portuguese, on the other hand, can brag about being the greatest player in Champions League history. However, his failure to win the World Cup and being behind in major accolades means he always takes the second spot.