Madonna responded harshly to being criticized for her 'unrecognizable face'
Attending the Grammy Awards, Madonna caused controversy with her strange face and unnatural expressions. Comments about her appearance made the "pop queen" uncomfortable and she responded bluntly with a post on her personal page.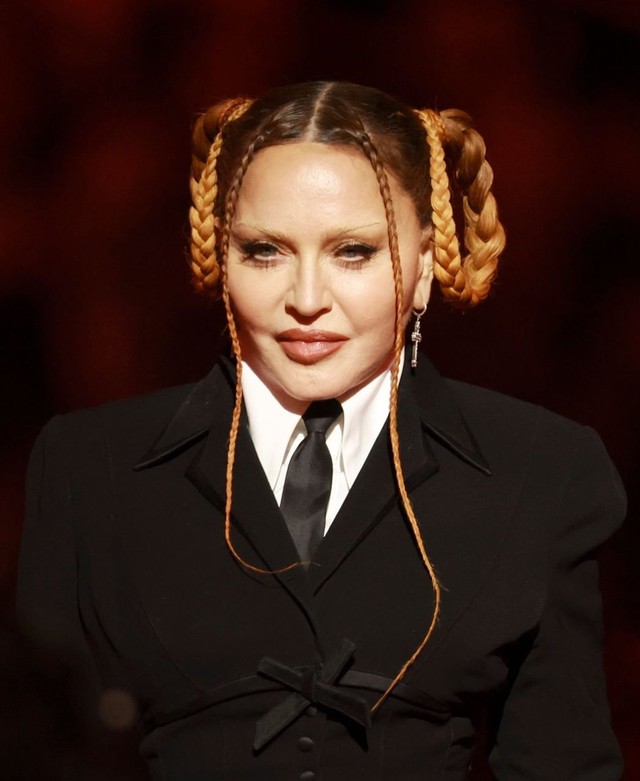 Madonna's strange face on the 2023 Grammy stage has people talking
On Instagram on February 8, Madonna posted a long status line responding to comments about the singer's appearance at the Grammy Awards a few days ago. The 64-year-old star said she was very excited to go on stage to introduce Sam Smith and Kim Petras (the first transgender singer to perform at the Grammys and win the prestigious Golden Trumpet) and their spectacular collaboration with hit song Unholy . The female singer expressed her frustration because the audience did not pay attention to this historic moment but instead focused on her face and made harsh comments.
The powerful artist couldn't hide his discomfort: "Instead of focusing on what I said in my speech, which was to thank for the courage of artists like Sam Smith and Kim Petras, many people only discuss the photos that reporters took of me with a camera with a long lens, which can distort anyone's face."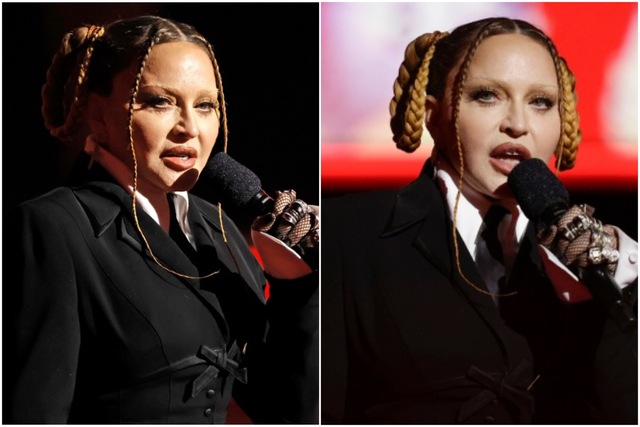 The pop music legend was upset when people commented on her appearance
Madonna continued: "Once again, I am caught up in the ageism and misogyny that pervades the world we live in. A world that refuses to celebrate women who have passed the age of 45." and felt the need to punish her if she continued to show strong will, hard work, and adventure." The Like a virgin singer emphasized that she has never apologized for any of the creative choices she has made as well as the way she looks, dresses and still does. "I have been devalued by the media since the beginning of my career but I understand that this is purely a test and I am happy to be a pioneer so that all the women who come after me can have a easier times in the near future," the 64-year-old star expressed. The "Queen of Pop" also declared that she wishes to have many more years to do things that overcome boundaries and barriers, stand up against the patriarchy and, most of all, enjoy her own life.
Along with frank, uncompromising words, Madonna shared moments backstage at the recent Grammy Awards. The female singer wears sexy outfits and comfortably shows off her figure next to Sam Smith, Cardi B , Jozzy…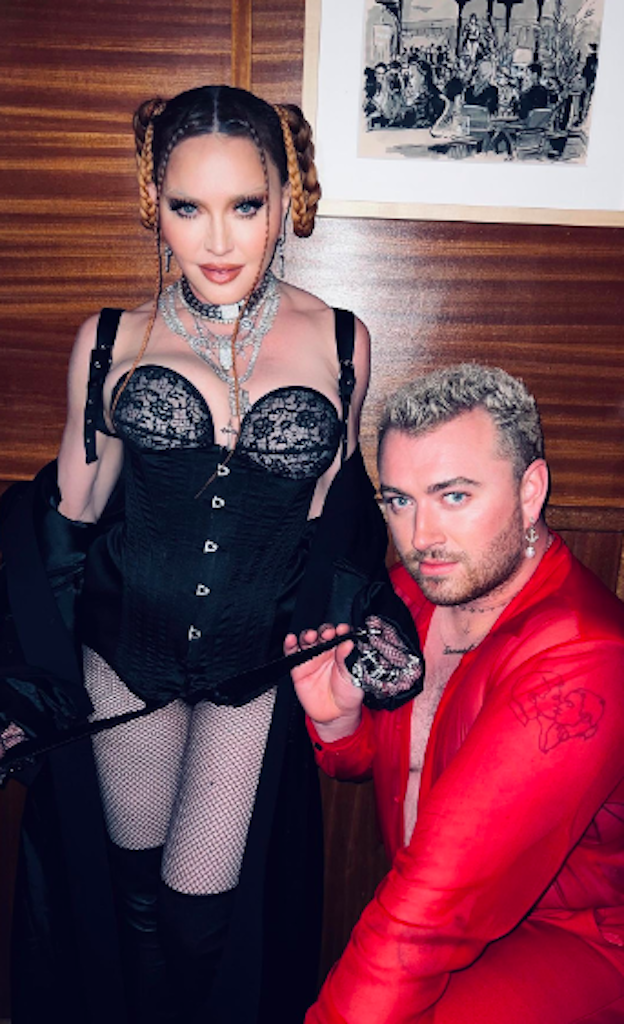 Madonna shows off her sexy look backstage at the 2023 Grammys. At the age of 64, the female singer pursues a sexy, bold and rebellious style.
Instagram Madonna
Madonna's post appeared after the female singer received many comments and discussions about her strange appearance at the recent Grammy Awards. Many viewers commented that the Vogue hitmaker has a stiff, unnatural face with unrecognizable lines. "I cannot ignore the fact that Madonna has a completely new face," one of the Twitter users expressed their thoughts on the 64-year-old star's latest look and received the approval of many people. network.
While Madonna caused controversy because of her unusual face, a source from The Post revealed that the singer's unusual appearance came from her desire to maintain her beauty like in her heyday, but efforts to prevent it were being made. Aging made her unrecognizable. Meanwhile, PageSix said plastic surgeons previously shared with this news site that they were sure that the Frozen on fire singer had undergone facelift surgery, nose correction, and a number of other procedures. helps rejuvenate. In recent years, Madonna has been repeatedly questioned about seeking cosmetic measures to retain her youthful appearance, but the female singer refused to answer questions related to this issue. "I am definitely not against cosmetic surgery. However, I am completely against having to discuss it," the famous star once declared.