Each product advertising status on social networks can bring the tallest 1m79 Kendall Jenner up to 245OOO USD.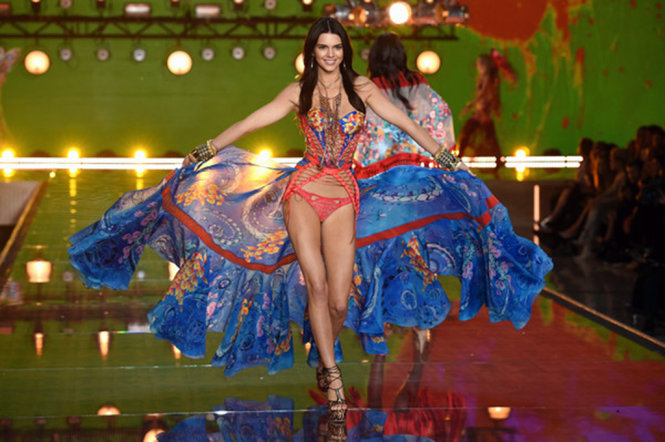 Kendall Jenner is called "Instagirl" by Vogue because of her influence that is not inferior to any top music or movie star – Photo Getty
Why does a 20-year-old model have such a strong influence?
Modeling profession in the age of digital technology
If virtual numbers possess media power, Jenner is truly a star: 62.9 million followers on Instagram; 18.8 million followers on Twitter and 14.3 million fans on Facebook.
Not only is Jenner a promising model in the fashion industry, she is also a celebrity in the field of reality television. She appeared in the series Keeping Up with the Kardashians with her half-sister Kim Kardashian. This is the key to helping Jenner build her own audience.
In 2014, Jenner ranked second after Tyra Banks in the top models with a large number of fans on social networks. Even last year, she was one of 100 young people with influence on social networks voted by TIME.
Also this year, readers voted Kendall Jenner as the "Social Media Star" of the Model Of The Year Awards and naturally surpassed her senior Tyra Banks to date.
Jenner's appeal to social networks is actually not difficult to guess, she knows how to attract fans through her vivid but honest photos.
In addition to the daily activities of a model: casting, photo shoots, runways, events… the Instagram page is a place for Jenner to share funny moments with colleagues and family while Facebook allows her to connect with friends and family. Twitter is for the fashion brands Jenner represents.
Each updated image on Jenner's Instagram has an average of more than one million likes, and that is equivalent to the amount of money from 125,000 USD to 300,000 USD that the young model received.
Harper Bazaar revealed that besides Jenner, only Cara Delevingne and Gigi Hadid are the only models capable of making a lot of money through social networks. While stars like Karlie Kloss or Miranda Kerr only earn an average of $50,000 for a status or product advertising photo.
When social networks, especially Instagram, prove their appeal and agility in providing visual information – the most important thing in the fashion industry, brands from popular brands such as Calvin Klein, H&M to luxury brands. High-end brands like Gucci, Dior… are forced to conquer customers through animations, short films or accounts with tens of millions of followers like Kendall Jenner.
Lucky beauty or talented star?
During the annual party at the White House for writers, artists, and the media, even President Obama suddenly declared "I don't know exactly what she does" to refer to Jenner's versatility. with the compliment "she seems like a lovely young woman".
In fact, Jenner has been pursuing a modeling career since 2009 when she was just 14 years old. Two years later, she made money ($100,000) by launching two nail lines and becoming Creative Director for Gillette shaving cream brand.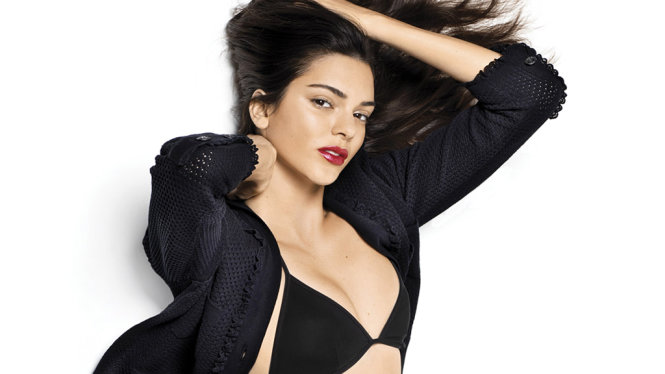 Harper's Bazaar photo
In 2014, Jenner and her younger sister Kylie also launched a handbag and shoe line called Madden Girl and then combined with Glu Mobile to launch a (paid) mobile application called Kendall and Kylie. In addition, Jenner also has a separate application for fans on the iPhone's "app market".
Earlier this year, Jenner's first set of photos holding a camera was published in the leading art magazine LOVE, further proving the versatility of this model.
Not only that, two years ago Jennfer and Kylie also wrote the novel Rebels: City of Indra together and was highly appreciated by Google Play readers. Part two of the novel is expected to be published next November.
Even though she is the face representing Estée Lauder, Mango, taking photos for Vogue, W or acting for Chanel, Marc Jacobs, Victoria's Secret… but because she is so involved in so many fields, Jenner is still doubted about her ability as a professional model. career and a media star.
Born into a family with a connection to the media and the most favored in the entertainment industry, Kendall Jenner has the advantage to become a celebrity, but if you don't really make an effort, it won't be easy to achieve success. she achieved in the present. Jenner also often sells used clothes on eBay for charity.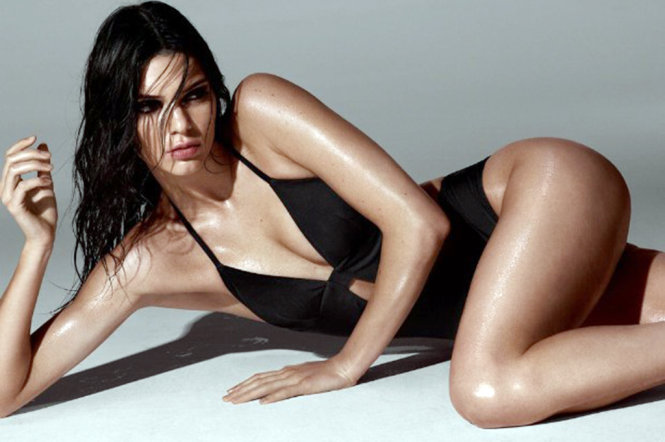 Jenner is the most searched and shared model online today – LOVE Mag photo