Kim Kardashian's ex-husband – Kanye West seems to feel happier than ever after secretly marrying Bianca Censori.
Recently, the 45-year-old male rapper was spotted laughing and having fun with his new wife Bianca Censori while having dinner at Carasau Cafe in Culver City, Calif. Through the posted photo, Kanye West is wearing a leather jacket combined with wide-leg pants and black high-top shoes. Meanwhile, Bianca Censori is charming in a turtleneck sweater combined with black shorts and matching boots. Bianca Censori doesn't carry her purse; instead, she carries her iPad and occasionally stops by a coffee shop on the road.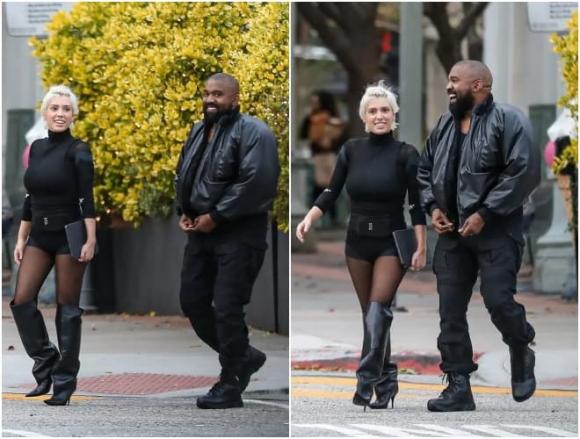 Kanye West laughs next to his 'wife' Bianca Censori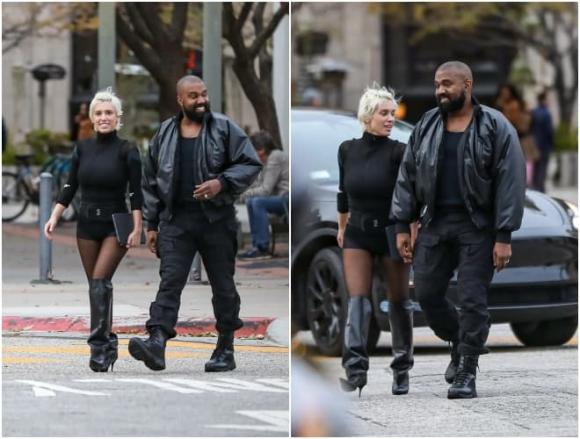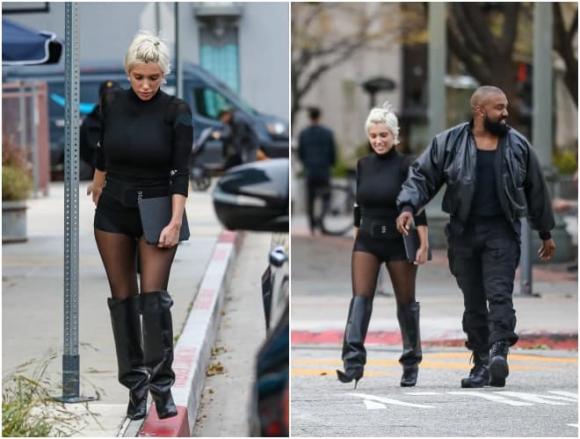 Most recently, the newlyweds were spotted shopping for some snacks together. Then, the two drove the car into a gas station in Los Angeles to refuel. Not only that, Kanye West and Bianca Censori also spent Valentine's Day with Russell Simmons and producer 88-Keys at the AMC Theater in Hollywood. Before that, Kanye West also enjoyed a romantic evening with his new wife Bianca Censori, a few days after being accused of assaulting women.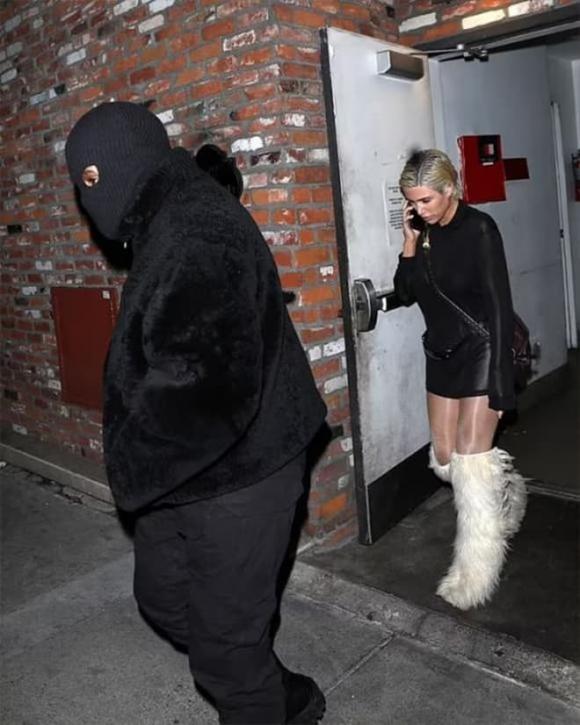 Kanye West covered his face and avoided the camera lens while enjoying a romantic evening with his new wife Bianca Censori
Although Kanye West and Bianca Censori held their wedding ceremony in Beverly Hills, the two have not yet registered their marriage. However, Bianca Censori has met one of Kanye's four children. The couple had dinner with their 9-year-old daughter North just weeks after they exchanged vows. However, it is unclear whether she has met West's other three children, but for now, the children are still happy with Kim Kardashian.
The architectural designer met one of Kanye's four children